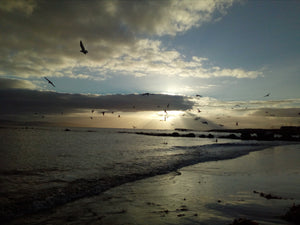 Workshop: How to prevent burnout and find your joy & be more creative
We are delighted to invite you to a series of monthly courses. The first course is intended to help you find more time for yourself, learn to deal with stress through Gestalt and mindfulness and assist you in building joy in your personal life and workplace.
This workshop is designed to support the mental health of your team/organization/ teachers.
Burnout?
Busy time, busy life, many expectations, many roles etc.… anxiety, anger, frustration, loss of hope, low mood, depression, relational difficulties, a feeling that you are in the wrong place with the wrong people and your talents are not flourishing? Maybe you are experiencing burnout? and you need support to move, to change, to heal?
If you need support to move from a place that causes you discomfort, we invite you to a workshop. We will help you identify your resources, coping mechanisms and deficits; it may allow you to move towards change, a happier place and a better version of yourself.
If you don't feel comfortable in a group setting, we offer an individual, tailored setting.
Joy
Joy is a state that helps you feel fulfilled. If you've experienced traumas, adverse childhood experiences, bullying, parents' separation, addictions – you may have difficulties to feel in general, Joy may be difficult to reach, to get, to feel. Personal development, support and a group setting may offer you an opportunity to regain a sense of Joy.
Body movement
Your body is your home. The body:  stores memories, allows you to feel, think, act, and warns you. It keeps you safe. Are you looking after your body? Are you paying attention to a voice from within? By body awareness, body movement, and dance you can overcome your limitations. If your body is overused and you are not looking after your somatic version of yourself you are putting yourself in danger of mental and somatic disorders.
Each stage of life has a different version of the body, it is still you and it is in your best interest to pay attention to it and take care of it. The body  - It is you. You live in the body.  At times we may dislike our bodies. Why? ….. Is it a trend? Is it ageing?  Please answer yourself and see what type of relationship you have with yourself, and your body.  Care versus neglect. A healthy movement tailored to your needs, and stage of your life can change cortisol levels (not only) and promote your health, sense of joy and strength.  By gaining a physical strength you are able to have a different stance in the world.
Techniques included in the workshop:
-Mindfulness & Movement
-Gestalt therapy
-what is burnout? How can you prevent it?
- what is creativity? And how can you find more joy?
Teachers:
Anna Swiston: Anna is a Gestalt psychotherapist/ counsellor. She trained in Ireland and is accredited with the Irish Association of Counselling and Psychotherapy (IACP). Anna is originally from Poland where she did her Master's in Psychology.
As an accredited Psychotherapist she is in continuous Supervision and takes part in CPD courses/ workshops, that allow her to upskill in different areas.
Counselling and Psychotherapeutic Approach
As a psychotherapist, Anna focuses on the psychotherapeutic relationship with her clients, where any problem can be processed in a safe setting.
Anna focuses on your potential, creative adjustments, building a support net, checking a system of beliefs and repertoire of behaviours, and learning new skills.  She is there to support you in your growth.
Anna presents an eclectic work model with her clients with her experience and education. Each program is tailored to the client's needs and resources.  Anna uses in her practice elements of: Gestalt, CBT, ABA, movement, dance, therapeutic movement, meditation, relaxation techniques, therapeutic exercises and art. All she has to offer is discussed with a client.
A healthy boundary, mutual respect, safety, dignity, and care is key in Anna's work with clients.
Natalia Krause is an artist and mindfulness teacher passionate about music, meditation, dance and bodywork. Natalia has wide experience working with people previously as an English teacher and now as a mindfulness and tai chi teacher. She is also a creator of This Lunar Mansion, an online artist who loves variety. In her music, she combines experimental pop-rock with jazz and classical elements, which are deeply rooted in the feeling of unity with everything, looking for a cultural connection and emotional expression.
What will you learn?
- theory about stress & mindfulness
-Erikson's stages of life development
-emotional and somatic awareness
-the power of trauma
-what stops you from changes- analysis 
-body scan
-meditation in movement (tai chi basics)
- 5 elements of mindfulness
-dance through 4 songs/sadness/fear/anger & joy
-meditation-strengthen your inner peace
 -your action plan
It is a day course you can book for your company/team (minimum 5 people) 
Start
 from 10.00 am- 6 pm 
(10 am-1 pm / 1 pm lunch break 2 pm-4 pm (15min break) 4.15 pm-6 pm)
Cost: 120e per person  (min 5 people in a group)
AIB Bank IBAN
IE53AIBK93709613656051  (re: workshop)
To book your place contact:
 Natalia Krause 087 6829661  or Anna Swiston 085 7518997
 (possibility to book Psychotherapy session with Ania:  1 to 1 =60 e  = 60 min)